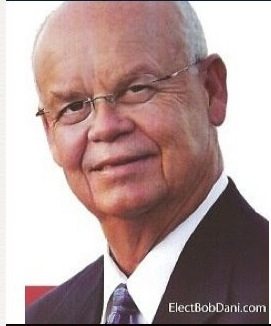 Tulsa County
Republican Men's Club
Wednesday
August 9th, 2017
Come join us this month at:
Oklahoma Joes
6175 E 61st St, Tulsa, OK
from 11:30 a.m. - 1:00 p.m.
for another great meeting!
Bob Dani Bio & Topic of Discussion will be on "Oklahoma's Agencies, Boards, and Commissions".
Bob founded the conservative political group called "High Noon Club" in Oklahoma City in 1998, and during which this time HNClub has actively worked on passing certain types conservative bill's, and issues. The HNClub was also recognized as the political group that ...stopped Attorney General Eric Holder from coming to Oklahoma City to talk to the graduating class of the Oklahoma Police Department.
Bob is the descendant of a pre-Statehood California family, and a pre-Statehood Oklahoma family. Growing up in the State of California, and he has been a citizen of Oklahoma since 1987.
He currently owns two Oklahoma businesses. One started in 1987 as the Robert N. Dani Investigative Agency, the other is a residential property company he started in 1973.
He has previously been a union representative for two different railroad unions, the Brotherhood of Locomotive Engineers, and the United Transportation Union, Enginemen.
At the age of 16 years old Bob became a journeyman Tile-Setter, growing up in this family operated Ceramic Tile business.
He attended Yuba College before joining the United States Army during Vietnam, and was trained as an Infantryman, and a Field-Wireman.
Upon completely his military service Bob was hired by the Southern Pacific Railroad, and was trained in non-operations, and including as a Telegrapher. Later he transferred into railroad operations and was trained and worked a number of years as a Locomotive Engineer. The last 2 years of his employment with the Southern Pacific Railroad he worked as a full-time public relations program called "Operations Life Saver," during its infancy stages, and helped in its development, and is now recognized as a national railroad safety program.
Bob was installed as the youngest Master of a Masonic Lodge in California history at the age of 28 years old. Bob has been involved in community services including the Boys Scouts of America, and hold the honorable "Silver Beaver Award."
For the last 25 years Bob has been politically active helping conservative candidates get elected into public offices.
Lunch is only $13, drink, tax, and tip (pay when you check in at our table in banquet room) Membership is $20, Ladies $10, open to the public. For a $25 membership you also get a shirt or hat!
(you can now pay with a credit or debit card)
...ask about being a sponsor!
...bring a friend and lets fill the room again!
Our guests this month is and...
Please welcome the High Noon Club Founder Bob Dani!