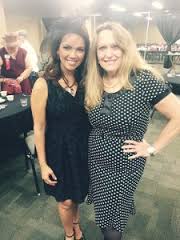 Pam Pollard Continues to Plummet
Pollard, the perennial second fiddle in the state party won the Oklahoma GOP Chairman position on a fluke caused by the Sooner Tea Party taking down the then Vice Chairman Estela Hernandez over employing illegal aliens and lying about her confrontation with then Chairman Randy Brogdon. Hernandez took the stage that day with dozens of followers and sycophants crowding the stage; Pollard had two nervous looking souls who were certain that their influence in the party was at an end once the votes were counted. Coupled with a weak candidate put up by the conservative branch of the Republican Party and we had a recipe for electing Pollard despite any real talent much less any real support from the Party other than she was the lesser of evils.
We exposed Pollard's shaky bookkeeping and the misappropriation of funds last week but held back on another example for the simple reason one would not be polite if one ate an elephant in one setting. Surely the beast deserves a minimum of two banquets in which it provides the main meal.
Pollard has evidently misappropriated even more money than originally accused of including a very large sum that Legislative leaders had contributed to help out the OK GOP Victory Fund. The money came from individual Senators and Representatives from their existing Ethics Commission controlled campaign war chests.
As the Sooner Tea Party had been making an issue out of the failing finances of the Oklahoma Republican Party under Pollard's leaderships there were several large contributors with misgivings when approached by fellow lawmakers seeking to help the Republican Party. Only when they were promised that the contributions were to be solely used for the Victory Fund and not used to pay the unpaid bills and salaries caused by Pollard's leadership failures.
The money was to be used to get out the vote but instead Pollard broke their trust and raided the contributions to pay Pollard's salary and expenses. They already knew that Pam Pollard was fiscally irresponsible and now that they know that she won't keep her word why would they give a single penny to the Party?
This was not a small amount that was misappropriated, almost $20,000.00 was misallocated. Lankford's backstopping of the Oklahoma GOP is what saved the party from national embarrassment, but like the rest of us he was lied to as well. Sadly our sources say that Pollard is hanging ANOTHER $16,000.00 on the only elected official left supporting the party to help shore up her poor spending habits and padding her own pockets with salary and expenses. Meanwhile these facts have been spread about the capitol and already donors and party faithful are stepping away from supporting the state party until competent management steps in.
Speaking of poor spending habits... the FEC is alleged to be looking into why the Oklahoma GOP used federally controlled dollars to pay for state/local election matters. This is a very serious offense, a major no-no and brings significant and crushing penalties when you take a federal election account, and use those dollars to pay for NON-federal election things. This doesn't bode well for the Oklahoma GOP. The FEC has already levied hefty fines on the Oklahoma GOP, which they cannot afford to pay. This seems to be a developing pattern of destruction for Pollard; first Oklahoma County was ran into the ground financially, next was the Oklahoma Federation of Republican Women was taken advantage of, and NOW the Oklahoma State Republican Party finances are left in shambles. On top of that, the State Party has had another failed fundraiser. When will delegates decide to elect a competent chair and be rid of this blight on the Republican Party?
The state party is in disarray with no leadership or ethical scruples. With the apparently willful misallocation of dollars on that magnitude, it's easy to see why the Oklahoma County Courthouse is abuzz with rumors. I wonder how much of this information is being discussed at the Multi County Grand Jury recently impaneled by District Attorney David Prater?