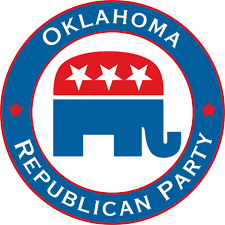 Tulsa County Republican Mens Club Meeting Features Hamilton Chang
Wednesday, March 8 at 11:30 AM
Oklahoma Joe's BBQ and Catering
(6175 E. 61st St., Tulsa, OK)
The TCRMC welcomes Trustee Hamilton Chang, MBA to our monthly meeting on March 8, 2017.
Come join us at Oklahoma Joes, 6175 E 61st St, Tulsa, OK
from 11:30 a.m. - 1:00 p.m.
Lunch is $13 includes 2 meat combo buffet (Brisket and Catfish, salad, and baked beans), drink, tax, and tip (pay when you check in at our table in banquet room) Membership is $20, Ladies $10, open to the public.
To
RSVP call
Billie at
918-638-9977
or
billiej86@cox.net
. (
you
can now pay with a credit or debit card), ask about being a sponsor!
This month we are in for a real treat. We have surprises and giveaways and tons of updates and of course many things to discuss.
We need your help your help this month! We are taking part in a special campaign so we need all hands on deck and bring a friend. Yes, bring a friend! Good times are ahead!
Our guest this month is an unbelievably accomplished both internationally and domestically businessman, violinist, activist, Trustee, proud Chicago-Republican - yeah I said it CHICago - Republican! Let's give him a big Windy City Tulsa Hello - Hamilton Chang!! I think they meet in a phone booth. Get ready for a big time!
Hamilton Chang's mother and father hail from Shanghai, China. His professional expertise is in Finance for a diverse group of clients. For 25 years, he has built a reputation of sound, independent, and pragmatic advice. Mr. Chang has led groups specializing in risk management for Fortune 100 companies, investment banking for not-for-profit/municipal entities, structured/derivative products, and tax-exempt bond trading. His clients have ranged from some of the largest companies across the globe, to established City/Municipal in communities across the nation, to entrepreneurs developing fledgling real estate and senior living projects.